SiddharthaTibetan Terrier
Links Page One


Siddhartha Disclaimer
Siddhartha does not control or guarantee the accuracy, relevance, timeliness, or completeness of any linked information. Further, the inclusion of hyperlinks to web sites is not intended to assign importance to those sites and the information contained therein, nor is it intended to endorse, recommend, or favour any views expressed, or commercial products or services offered on these outside sites, or the organizations sponsoring the sites, by trade name, trademark, manufacture, or otherwise. Once you link to another web site, you are subject to the disclaimers, security, and privacy policies of the new site.

Sites DESIGNED BY SIDDHARTHA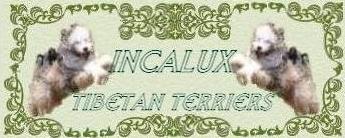 Sites Maintained BY SIDDHARTHA

CLUBS


ALL IRELAND TIBETAN BREEDS ASSOCIATION


Tibetan Terrier Club Of America
Tibetan Breeds Club of Austria
Tibetan Terrier Club Of Belgium
Tibetan Terrier Breeders and Owners Club
Tibetan Terrier Club of Canada
Tibetan Terrier Club of the Czech Republic
Tibetan Terrier Club of Denmark
Tibetan Breeds Club of France
Tibetan Terrier Club Of Finland
KTR Germany (Tibetan Breeds Club)
International Lhasa Apso and Tibetan Terrier Club (Germany)
Ázsiai és Törpekutya Klub (Hungary - Asian and small breeds)
Club Cani Compagnia (Italia - companion dogs)
Tibetan Terrier Club Of The Netherlands
Tibetan Terrier Club Of Norway
Klub za tibetanske pasme Slovenije (Slovenia)
Tibetan Terrier Club Of Sweden
Tibetan Terrier Club of Switzerland




HEALTH & WELFARE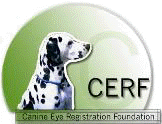 Emily Dogs Ireland


Irish Kennel Club - Animark
Irish Animals On The Web
Irish Guide Dogs For The Blind
Irish Society For The Prevention of Cruelty To Animals
Orthopedic Foundation for Animals
PETMAXX
Pooches Palace for Your Grooming Needs
Protecting Your Pet From Poisons


Search And Rescue Dog Association Of Ireland
Ulster Society For The Prevention Of Cruelty To Animals
Designer Dogs or What!



GENERAL INFORMATION & SITES


All Top Dogs


Anatomy
Barking Mad


Bite Stops Here
C.A.R.E.S.




Pet Care - Puppy and Kitten Information and Articles


Pets Showboard




The Kitten Pages - Funny and Cute Kitten Pictures
The Puppy Pages - Funny and Cute Puppy Pictures






To Breed Or Not To Breed
A Guide To Breeding
Planned Breeding by Lloyd C. Brackett


Pets Listing



KENNEL CLUBS


The Kennel Club
F.C.I.
American Kennel Club
Australian Kennel Club
Canadian Kennel Club
Denmark Kennel Club
Finnish Kennel Club
French Kennel Club
Guernsey Kennel Club
Hong Kong Kennel Club
Italian Kennel Club
The Malta Kennel Club
The Maltese National Canine Federation
New Zealand Kennel Club
Netherlands Kennel Club
Norwegian Kennel Club
Portugese Kennel Club
Scottish Kennel Club
Swedish Kennel Club
Swiss Kennel Club
Westminster Kennel Club




MISCELLANEOUS PRODUCTS





Wonder Directory




PUBLICATIONS



Irish Canine Press




SHOW AND CLUB INFORMATION


Fosse Data
Higham Press



Show Dogs UK




TRAVEL REQUIREMENTS





VISIT IRELAND

AA Roadwatch Ireland
Aer Lingus
Bus & Rail
Dublin Airport
Irish Ferries
Met Eireann Weather Forecasts
P&O Ferries
Ryanair
Stenaline
Seacat Ferries
Visit Dublin



FUN


More Fun Stuff
Something to Brighten your Day

FINALLY


The Rainbow Bridge